Permanent Make Up & Facials
Whether you are looking for permanent makeup  solutions for eyebrows, eyeliner, lip tattooing, camouflaging of the face or body, I am trained and have over 20 years of experience in the newest and most advanced techniques in the permanent makeup industry from around the world. My breadth of experience allows me to develop very unique approach for each customer. All of my supplies are manufactured in the United States, including pigments. I have the newest generation of numbing cream to deliver a practically pain-free experience. Each procedure takes 1.5-2 hours on average, with simple guidelines afterwards to ensure a short healing process. I'm always happy to answer any questions or concerns.
Call for consultation/appointment 813.756.9842
Permanent Makeup Services​
Advanced Training For Licensed PMU Professionals
Custom tailored programs based on the skill level and desired goals!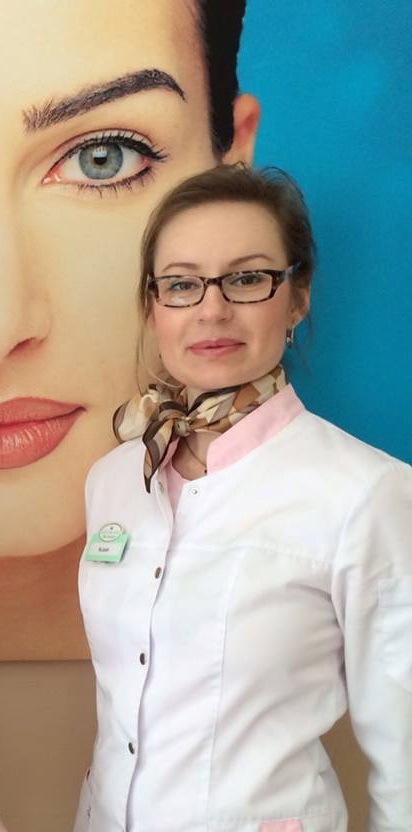 Price
Please be attention! Before making appointment you will pay non refundable deposit $50 (for each zone) to secure your spot and your deposit goes toward to the final price of your service. Deposit must be paid within 3 days after requested appointment! Thank you for understanding!
| COSMETIC LEVEL​ | Price |
| --- | --- |
| EYEBROW PERMANENT MAKE UP (1 procedure) | |
| Powdered Effect \ Combination Technique \ Ombre | |
| EYELID PERMANENT MAKE UP (1 procedure) | |
| | |
| | |
| LIP PERMANENT MAKE UP​ (1 procedure) | |
| Lip Contour (outline+a little shading)) | |
| Full lip tattooing (outline+full shading) | |
| | |
| | |
| | |
| MEDICAL LEVEL​ | Price |
| --- | --- |
| CAMOUFLAGE TECHNIQUES​ ​(price for 1 session) | |
| Scar Cover up \ Surgery scar Cover up \ Burn scar \ Skin discoloration \ Vitiligo | |
| Scalp camouflage \ Hair imitation \ Cleft lip tattooing \ Areola \ Nipple tattooing | |
| TOUCH UP WITHIN 90 DAYS FROM THE INITIAL PROCEDURE (excluding camouflage):​ | |
| | |
| | |
| TOUСH UP AFTER 90 DAYS FROM THE INITIAL PROCEDURE:​​ | |
| | |
| | |
Everyone can benefit from permanent makeup, men as well as women. I can address:
Pale or light eyelashes, eyebrows or lips.
Signs of aging.
Asymmetrical facial shape.
Post-surgery and burn scars 
Areola reconstruction
Permanent makeup can support people with: 
A busy schedule that does not allow for regular makeup care.
An active lifestyle (frequent traveler, swimming, sports, etc) that makes traditional makeup maintenance difficult.
The contemporary perfectionist who wants to match the latest trands
Finally, permanent makeup is recommended for those who have:
Allergies to traditional makeup
Poor vision that impairs makeup application
Spot hair-loss
Note: those with all types of diabetes, blood coagulation issues, keloid scarring, certain allergies, skin inflammation, those on a vitamin A prescription, pregnant and breast-feeding women, or blood-borne diseases should avoid permanent makeup.
Depending on the zone of application, your visit will generally take between 1.5 and 2 hours to complete from your arrival to completion. Together you and I will discuss your desires, and we will develop a unique shape that is individual to your needs and structure. I will then present color options, and we will choose the optimum combination for you. Depending on your individual characteristics, makeup complexity, and coloring choice the application procedure itself takes between 40 minutes and 2 hours. During the procedure, application of the latest numbing cream will minimize any pain or uncomfortable sensations. 
Afterwards, I will provide detailed instructions on post-application care and maintenance, and schedule a time for any required touch-up. Rehabilitation after the procedure generally take 7-10 days. Upon leaving the studio, you can immediately return to your normal lifestyle. You can be socially active without concern for appearance and will experience very little to no discomfort. I will always be available after the procedure for any questions or concerns to ensure you are completely satisfied. 
My primary instrument is the permanent makeup machine, which applies natural pigments to the skin using a sterile micro-needle and is replaced after every use. Newest generation numbing cream can be applied to minimize any pain. Practically all equipment and pigments used during the procedure are made in the US.
Feb 7, 2023
Beautiful and perfect Lips tatoo!
Natalia is a perfectionist and very professional! I love my lips! Had them done two years ago and I love the way I look!! It looks natural with a beautiful red tone! I highly recommend her!!